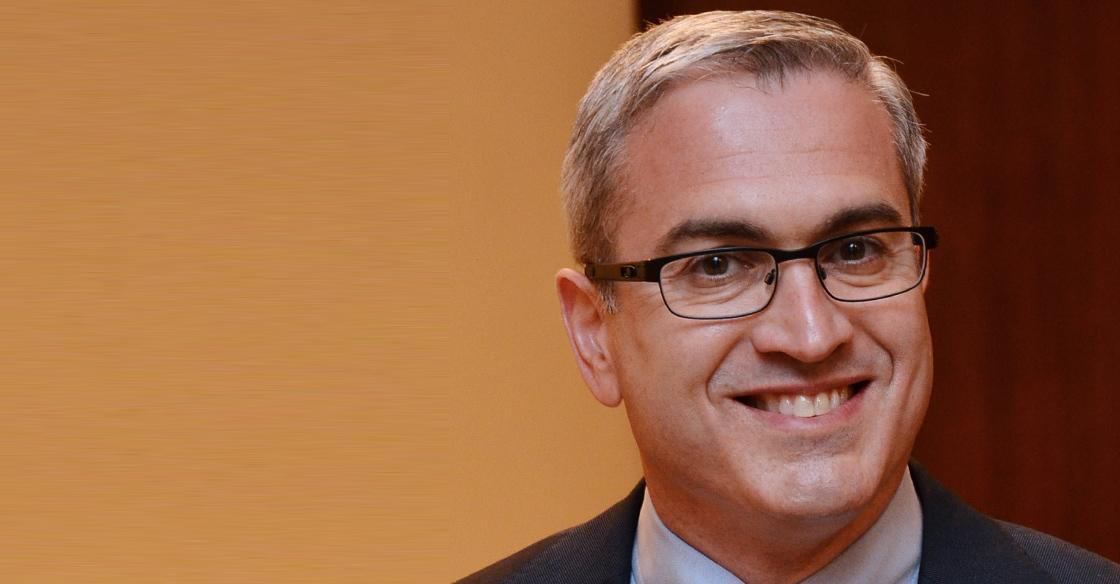 Pictured: Dr. Jafna Cox, Heart and Stroke Foundation Endowed Chair in Cardiovascular Outcomes.
As many organizations and agencies temporarily halt or reduce their research grants due to COVID-19, sustainable research funding is a game-changer.
Funded by generous QEII Foundation donors, endowed research chairs are timeless – ensuring dedicated research dollars are available in perpetuity, from now until the end of time. The endowment funds are invested permanently, where only the interest from the investment is used to fund the long-term research position indefinitely.
"It's this stability that allows our chair holders to build research programs with far-reaching impacts," says Susan Mullin, president and CEO of the QEII Foundation. "Thanks to our generous donors who believe in the power of research and innovation, this impact continues even during a global pandemic."
Dr. Jafna Cox's research is a prime example.
Dr. Cox is the Heart and Stroke Foundation Endowed Chair in Cardiovascular Outcomes; a research position he's held since 2009. He's also a cardiologist, professor and world-renowned researcher.
Most recently, his research focus expanded to COVID-19 and its impact on the hearts and health of Canadians. The following two studies are national in scope and Dr. Cox credits, in part, his role as an endowed research chair for bringing these leading-edge opportunities to fruition.
Examining heart health access during COVID-19
Dr. Cox is currently representing Nova Scotia in a study investigating whether COVID-19 pandemic response – both at the provincial and national levels – is affecting the health and mortality of cardiovascular patients. It's a pan-Canadian study led by the Canadian Cardiovascular Society, which serves as the national voice for cardiovascular clinicians and scientists.
During the initial peak of the pandemic, many same-day admission and elective surgical procedures were postponed in health centres across the country. This played a crucial role in limiting the spread of the virus and ensured healthcare teams were ready to care for those who experienced the most serious effects of COVID-19.
"This research is examining national data before, during and after these healthcare service reductions," says Dr. Cox.
This is in response to growing concern among healthcare teams that patients are "ignoring symptoms of heart attack and stroke, they're avoiding visits to their local hospital, and delaying important treatments out of fear of contracting the virus," says Dr. Cox.
Examining heart health access and barriers to care during COVID-19 is crucial as it helps inform how our healthcare leaders respond to both the virus and the needs of patients living with underlying health conditions.
According to Dr. Cox, at its heart, "this research aims to reduce the heart health consequences of COVID-19 as our country fights the current and subsequent waves of the virus."
Dr. Cox is among many heart health researchers comparing data to past national trends, including:
the number of emergency department visits and hospitalizations for heart attacks, heart failure and arrhythmia;
the volume of interventional procedures, like cardiac bypass surgery and pacemaker implantations;
wait times for heart health procedures; and
deaths resulting from heart health issues.
Blood clots and COVID-19: Uncovering risk and potential treatments
As researchers discover more about the novel virus, it becomes increasingly clear that COVID-19 effects far more than just the lungs and respiratory system.
That is why Dr. Cox is part of a national team who are examining a new condition: COVID-19-associated coagulopathy (CAC). Hypercoagulation increases the risk of one's blood clotting too much; clots that can then form in vital organs, or travel to them through the blood, including the heart, lungs and brain.
Emerging evidence now reveals that COVID-19 triggers the production of antibodies circulating throughout the blood, causing clots in some patients who are hospitalized and experiencing the most serious effects of COVID-19. This can have deadly consequences well beyond a COVID-19 diagnosis.
As part of the study, Dr. Cox is one of five researchers exploring the incidence of CAC; those COVID-positive patients who develop blood clots as a direct result of the virus.
"We'll be measuring known CAC-related outcomes, like deep vein thrombosis, pulmonary embolism, stroke, ICU admissions and death," says Dr. Cox. "The ultimate goal is to determine which COVID patients have an increased risk of CAC and identify potential treatments – like blood thinners – that can be introduced earlier," says Dr. Cox.
Treatments that could ultimately save lives.
This research will specifically focus on patient health data in Ontario, as the province has been experiencing some of the highest rates of COVID hospitalizations. Dr. Cox is the only researcher not based in Ontario; a testament to his reputation as a national leader in cardiovascular research.
About QEII Foundation endowed research chairs
QEII Foundation endowed research chairs are financially fueled by a community of donors. Their generous support enables growth in dedicated research fields across the QEII Health Sciences Centre, from heart health and arthroplasty to transplantation and palliative care.
To learn more about our endowed research chairs and their recent impact on healthcare in Atlantic Canada and beyond, click here.