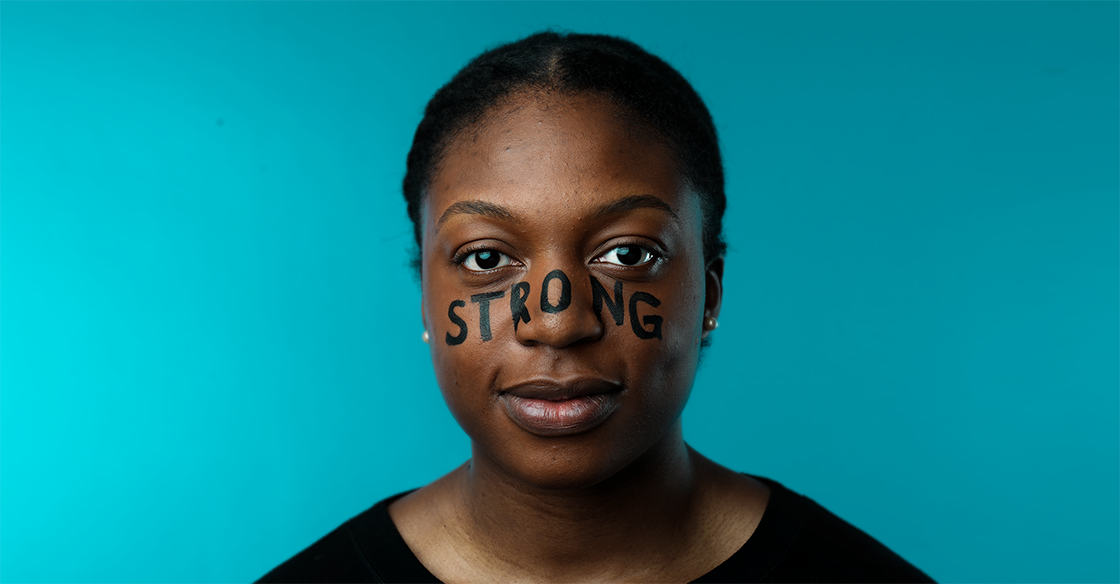 Exercise physiologist and lifelong athlete Joy Chiekwe will ride as part of the 2021 Ride for Cancer powered by BMO Bank of Montreal in support of the cancer patients she works with.
Originally published on Saltwire.com
Joy Chiekwe is all about helping others harness strength and hope during their healthcare recoveries and cancer journeys.
She works as an exercise physiologist and focuses much of her research on how building strength via exercise can improve cancer survivors' quality of life. She's also a lifelong athlete and passionate fitness community motivator, among other things.
In short, Chiekwe is a fighter whose greatest strength is helping others engage with their own. And as she prepares for this year's Ride for Cancer powered by BMO Bank of Montreal, she's keeping this top of mind as she fundraises for the event.
"Strength means a lot of different things to me. Some people might see strength as how much you can move in a gym setting, but for my work with patients, strength is continuing to grow every day, to persevere in getting up the next day and continuing to get better," she says.
EMPOWERING PATIENTS, COMMUNITY
Chiekwe is among the 1300 riders who have signed on to cycle in this year's Ride for Cancer powered by BMO Bank of Montreal, an annual one-day event which will take place on October 2, 2021. The event is one that people join for a variety of reasons, whether they are a cancer survivor themselves, their loved one is or they've been touched by cancer in different ways.
For Chiekwe, the decision to ride again this year was an easy one that stemmed from her work with the QEII's ACCESS (Activating Cancer Communities through an Exercise Strategy for Survivors) program and her master's studies in exercise oncology, using exercise to help improve cancer patients' quality of life along their journey.
"Strength has taken on new meaning for me. Cancer survivors are going through some of hardest times I can imagine. Seeing them come to me each day, as they undergo or move on from treatment, this is a different type of strength that's hard to put into words," she says.
"Riding this year means I'm showing the people I work with that I'm doing this for them, as a fundraiser supporting them and that I'm riding for those who can't."
Beyond her work, fitness has always been a central focus for Chiekwe, a lifelong athlete who has played competitive sports including basketball and ultimate frisbee. Chiekwe founded the Black Wellness Co-operative which brings exercise, health and wellness knowledge to the BIPOC (Black, Indigenous, and other People of Colour) community.
"These weekly bootcamps have really taken off and are pretty much packed," she says. "It's very cool to get different people out and to see them challenge themselves for such a great cause."
"I want to help change the gap that exists between the BIPOC community and fitness, especially in oncology. The next year of my master's degree will look at understanding why this gap is there, how to change it and how to make things more accessible for everybody."
A GREAT CAUSE TO SUPPORT
Participants in this year's Ride for Cancer powered by BMO Bank of Montreal will ride a variety of distance options – from 25 kilometres up to 160 kilometres – via the Rum Runners Trail or by road. While this year's event has hit participant capacity, the community can still play a critical role in funding the fight. Every rider, no matter the distance they choose, commits to fundraise a minimum $1,000.
These dollars go towards advancing cancer care at the QEII Health Sciences Centre, supporting Atlantic Canadian patients and their families facing a cancer diagnosis. The Ride for Cancer powered by BMO Bank of Montreal event has raised $4.08 million (net) to date.
As with dollars raised by other riders this year, Chiekwe's fundraising will help the QEII secure new cancer-fighting genetic sequencing technology, which allows QEII healthcare teams to use precision medicine to identify the most targeted therapies for cancer patients here at home.
The Ride is also moving forward within the current COVID-19 climate, with an event structure developed by the QEII Foundation that allows riders to cycle safely in person again this year.
Chiekwe's first Ride for Cancer was in 2020, when she completed the 50-kilometre route. This year, she's upping that goal and taking on the 100-kilometre distance and is excited to be doing so as the Black Wellness Co-operative team captain, with her teammates by her side.
"I'm looking forward to doing it with a team and I'm excited to see the day come, as we've all been talking about it and getting hyped for it. It's exciting to see people come together for the event, which is for a great cause," she says.
The event is one Chiekwe says riders of all abilities, or members of the public who contribute to fundraising efforts, can feel good about supporting, as everyone has been impacted by cancer, one way or another.
"Raising money by riding a bike is a fun thing to do, and a great way to support this cause. It's an event that brings everyone together, from kids to older adults," she says. "This really gets everyone, from all walks of life, involved in advancing cancer care at the QEII."
To help fund the fight against cancer, donate today at YourRideforCancer.ca