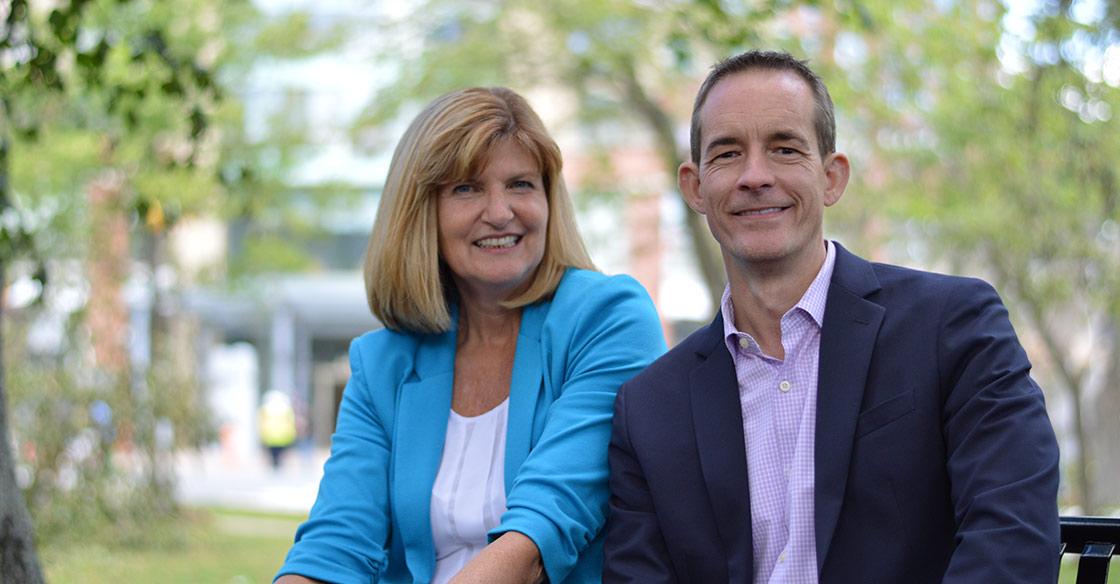 Pictured: Lori Scott, Geoff Graham
A few months ago, Charles O'Neil retired from his position at the QEII Foundation. He left behind a legacy of helping others to understand the value of planning ahead and having a will in place. He connected individuals to their passion and mentored countless peers along the way, including me. This is the 25th year of my career in philanthropy.  Each and every day I am humbled by the generosity of so many who are passionate about making a difference in the community around them.
This is an exciting time to be a part of the QEII Foundation. The QEII Health Sciences Centre is undergoing a transformation that will significantly impact the lives of all Atlantic Canadians in the years ahead. The success of this project will depend on many dedicated individuals including QEII physicians and staff, government, patients and supporters… to name just a few. Philanthropy will have a significant role to play, and a gift in your will is no exception.
It is an honour to be a part of the QEII Foundation as a charitable giving advisor. The Gift Planning team is here as a resource for you. We can provide guidance and information to help you make the most of your support to the QEII through a gift in your will, while understanding your values and helping to shape your legacy. 
I am looking forward to the road ahead and to working with you to help ensure the best health care in Atlantic Canada now and for many years to come. If you have any questions about a gift in your will or other ways to give to the QEII Foundation, please feel free to reach out to me, Geoff Graham, or my colleague, Lori Scott.