Virtual Tulips with Real Impact for our Veterans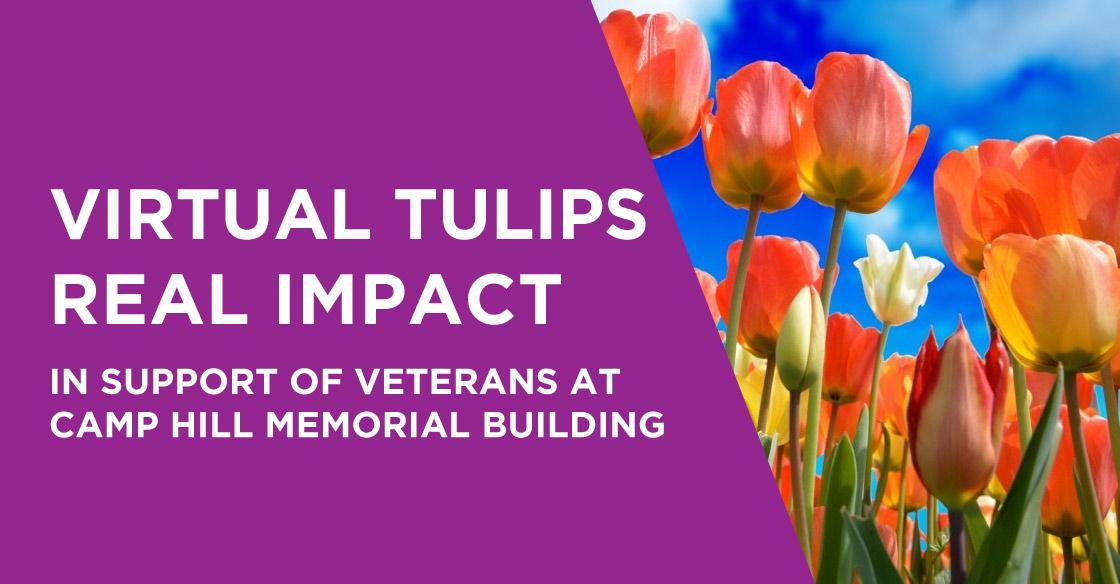 Support veterans at Camp Hill Veterans Memorial Building by contributing to this very special fundraiser!
When you make a donation in any amount, you're supporting the care that veterans receive every day at the Camp Hill Veterans Memorial Building of the QEII Health Sciences Centre. Every donation will be represented by a special installation of printed tulips when we reach our goal, and the impact will be felt throughout the garden and within our programming. 
Camp Hill Veterans' Memorial Building is also home to an incredible garden; a private sanctuary that provides peace and tranquility, and an improved quality of life, to veterans who reside here. Now, more than ever, the Garden is integral to the care, compassion, and quality of life for our veterans: as restrictions begin to reduce for many of us through this global pandemic, our veterans continue to rely on social distancing for their safety. The Garden has provided our veterans the ability to see loved ones, something that just would not be possible without this space. It is also a place to commemorate and honour the sacrifices of all Canadian military members, past and present. It was created and built through community generosity, and maintained through the generous support of the community. 
When you buy a virtual tulip, you create real impact. 
Click the link below to learn more and support this very special fundraiser.