3 Wishes Project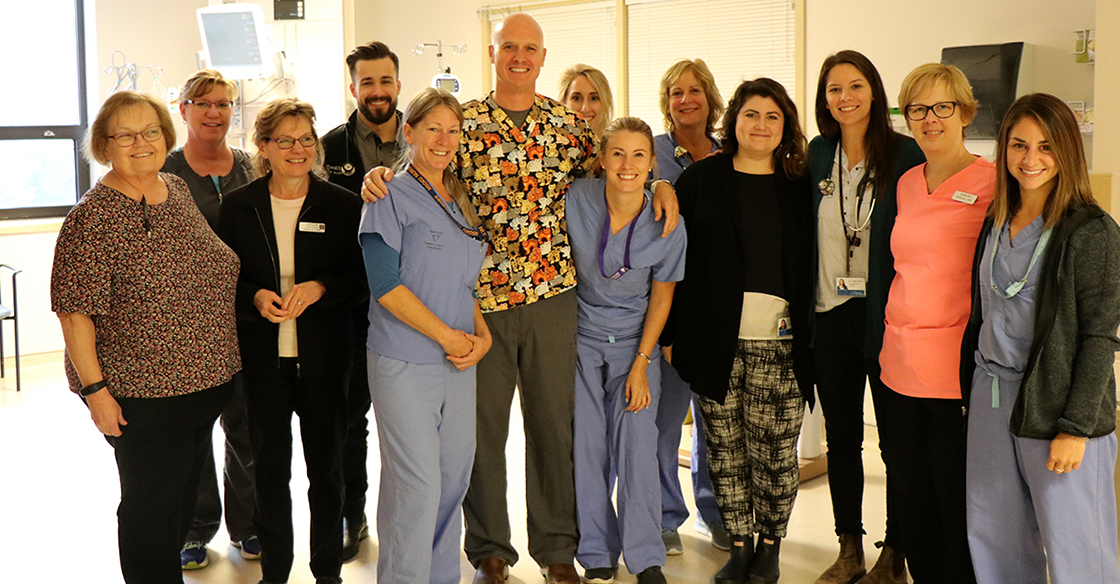 Location
Intensive Care Unit (ICU) at the QEII Health Sciences Centre
The goal of the 3 Wishes Project is to improve the end-of-life experience for patients and their families in the Intensive Care Unit (ICU) at the QEII Health Sciences Centre. 
The ICU can be a stressful place for patients, families, and clinicians. The 3 Wishes Project brings peace to the final days of a patient's life and helps to ease the grieving process for those left behind.
We help:
patients dignify, honour, and celebrate their lives family members
humanize the end-of-life process and create positive memories
ICU staff foster patient and family-centered care, and inspire meaning in the workplace
Here are some examples of wishes made by patients and families:
Arrange to bring family and friends together.
Make the ICU room more comfortable with photos, music, lighting, and more.
Provide spiritual and religious support.
Host a tribute to the patient with their family members, friends, and staff.
One hundred per cent of net funds will support patients in our region. One time gift receipts will automatically be sent to your email following the completion of your donation.
Donate to the 3 Wishes Project
Address
5788 University Ave
Halifax NS B3H 1V8
Canada