Three Wishes Project - Teddy Bears with Heart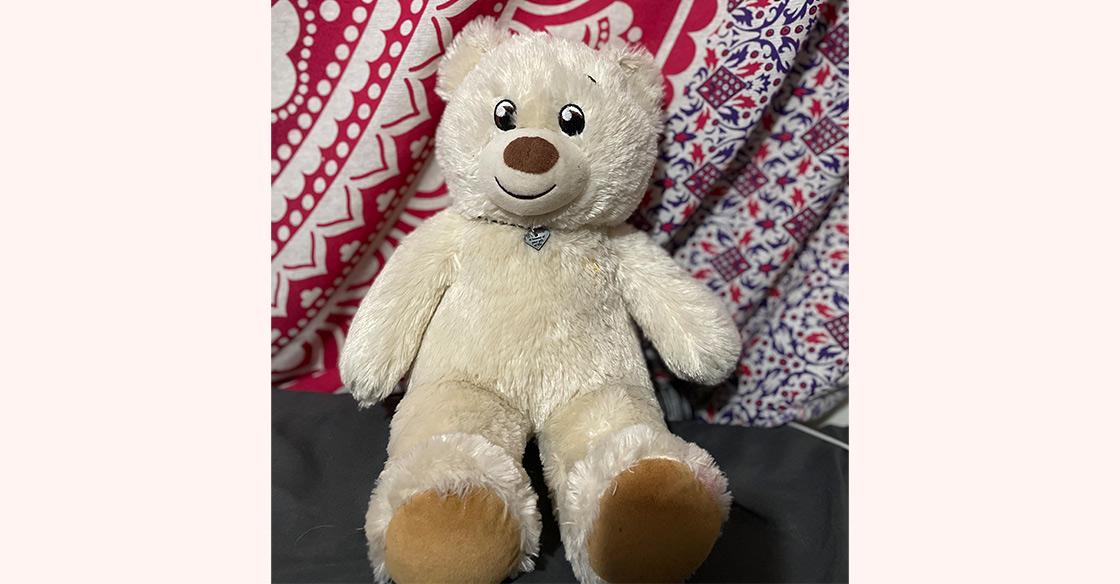 The Three Wishes Project at the QEII Health Sciences Centre grants wishes to Intensive Care Unit (ICU) patients during end of life care. The goal of the Three Wishes Project is to improve the end-of-life experience for patients and their families.
The ICU can be a stressful place for patients, families, and clinicians, especially amid a pandemic. The Three Wishes Project brings peace to the final days of a patient's life and helps to ease the grieving process for those left behind.
With support from the Three Wishes Project, care teams in the ICU started granting "Bear Wishes" in 2019, where care teams can arrange for their patients' heartbeat to be recorded on a device that gets inserted into a teddy bear for their loved ones
ONE FAMILY'S EXPERIENCE
On April 6, 2021, Joanne and her children were at her husband Darrell's bedside when he took his very last breath in the ICU.
"We watched his heart stop beating and then within 15 minutes, my children were each handed a teddy bear that had his heartbeat recording. They press on their bear's paw and he's there with them. It's a gift that's unexplainable," expresses Joanne.
A SUSTAINABLE WAY FORWARD 
Due to limited funding, there have been times when care teams in the ICU would like to offer a bear but aren't able to extend that comfort. The goal of this fundraiser is to provide sustainable funding for the teddy bears, which cost $40 each. With sustainable funding, care teams could purchase the bears in advance and have them on hand, ready for the recording device, which would go a long way to expanding the reach of these special bears to more families.
Please consider supporting this project by making a meaningful donation. Every $40 translates to one teddy bear with a special person's heartbeat sound recording installed, for their loved one to cuddle and be comforted by, after they've passed away. 
You may choose to make your gift recurring - knowing that every month, your donation will help to sustain this very special project for patients and their families receiving end of life care at the QEII.
---
MORE INFORMATION:
The Three Wishes Project helps:
patients dignify, honour, and celebrate their lives family members
humanize the end-of-life process and create positive memories
ICU staff foster patient and family-centered care, and inspire meaning in the workplace
Here are some other examples of wishes made by patients and families:
Arrange to bring family and friends together.
Make the ICU room more comfortable with photos, music, lighting, and more.
Provide spiritual and religious support.
Host a tribute to the patient with their family members, friends, and staff.
One hundred per cent of net funds will support patients in our region. One time gift receipts will automatically be sent to your email following the completion of your donation.