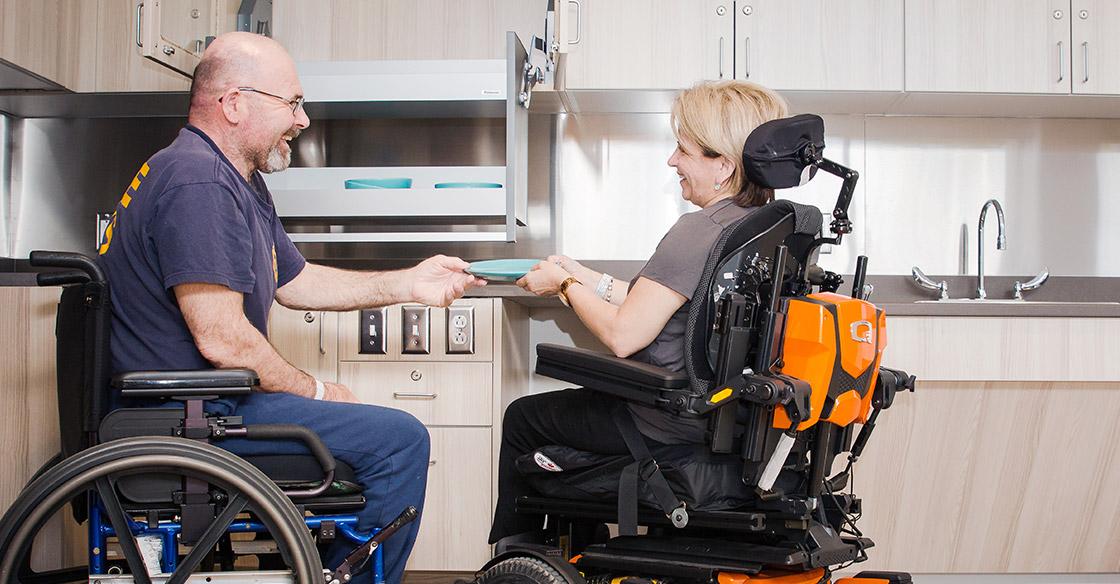 When recovering from an accident or brain injury, the little things often become the big things – like getting out of bed, preparing meals, and showering like you once did.
Brian Dimmel is one of the first patients to access the QEII's newly renovated ILS suites, which were funded completely by generous people like you.
ILS suites help patients regain their ability to do everyday tasks, like turning down the lights or adjusting the volume, with the help of advanced technology.
Your thoughtfulness helps people like Brian regain their independence by giving them the confidence and skills to return home. "[It's] one of the parts that causes depression – you can't do what you think that you can do. Like being able to go to the sink and wash your dishes," he says.
"When I came here I had such good rehab. They showed me what to do and how to handle my situation," says Brian, who has returned to work.
Download PDF version