Strides for Obesity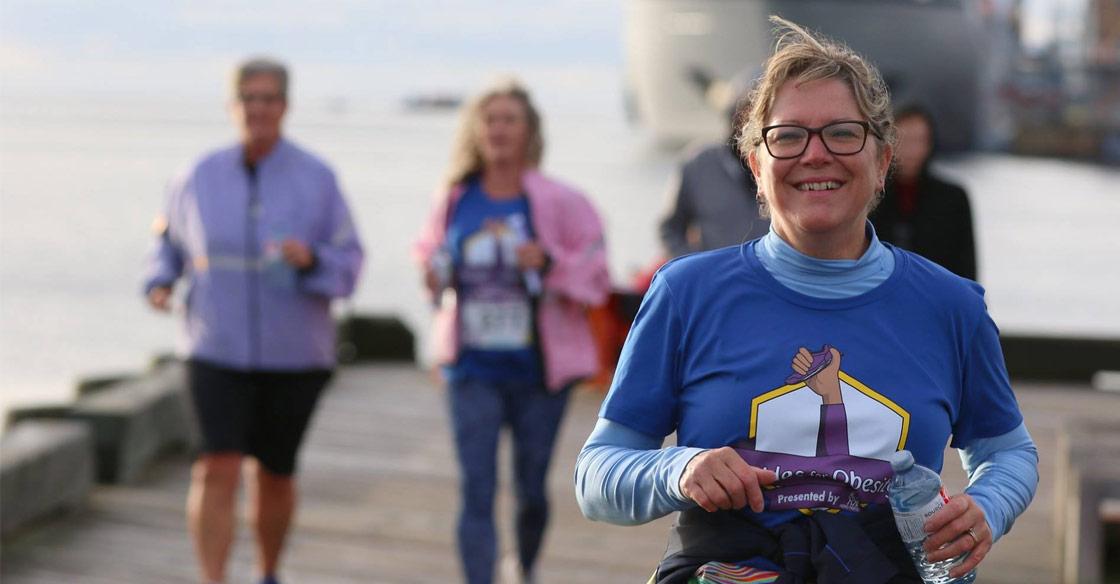 Start date
October 19, 2019
Strides for Obesity is about community, education, and support. But it is more than that, it is about giving understanding and respect to those living with obesity.  One of the biggest hurdles in the fight against obesity is educating the public on the disease itself. Sadly, individuals affected by obesity are often victims of negative weight bias. In 2016, we started with a goal for positive change; to help remove the stigma from obesity and bring positivity to those affected by it. Strides for Obesity brings people together for an incredible event once a year where friendships are made, bonds are built, and support systems are constructed that will last for a lifetime. 
This event cultivates an increased awareness of the nature of a highly stigmatized and often misunderstood disease among patients, their families, the medical community and the general public, all while raising funds for local patient care at the QEII Health Sciences Centre.
Strides for Obesity gives a voice to the people who are most impacted by bariatric care. Its roots are local but this event has nation-wide aspirations. 
To date, the Halifax Strides for Obesity event has hosted over 500 participants and the professional conference has educated medical professionals from all around Nova Scotia, including surgeons, family doctors, nurse practitioners, dietitians, physiotherapists, pharmacists and collectively raised more than $30,000 for local bariatric patient care. 
This year marks the 4th annual Strides for Obesity 3K walk. Be a part of making a difference! Join us on Saturday, October 19, 2019.